TiC-Ferro Cermet carbide is a steel bonded phase to refractory metal carbides (mainly titanium carbide, tungsten carbide, etc.) for the hard phase, prepared by the powder metallurgy process of a class of materials. Its organization is characterized by fine uniform distribution of hard phase grains dispersed in the steel matrix. The hard phase in cemented carbide gives the material high hardness and high wear resistance characteristics that are an important hallmark of TiC-ferro steel bonded carbide from tool steel. At present, cemented carbide hard alloy used in the small number of categories, most of the use of titanium carbide and tungsten carbide. Titanium carbide is a transition phase metal carbide with a face-centered cubic lattice of the gap phase. It is characterized by its high hardness, a melting point of 3150 ° C and a density of 4.92 g / cm³, high thermal stability, and less tendency for grains to grow during sintering.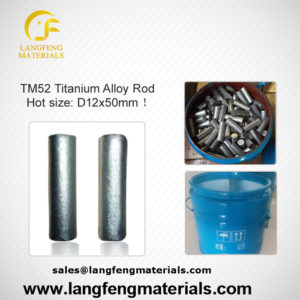 For more information, please contact:
Changsha Langfeng Metallic Material Co., Ltd.
Tel: +86-731-86880480
Fax: +86-731-86880490
Sales department: sales@langfengmaterials.com
Add: No 98 Tianxiong Road, Furong Area, Changsha, Hunan province, China.