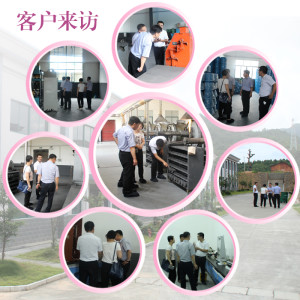 October 19, 2015, Shanghai XX Tool Manufacturing Co. technician, came to the high-speed machining tool material manufacturers – Changsha Lang Feng Metal Materials Co., study tours for high speed machining CNC tool alloy project, by the leadership of the company and thermal columns welcome staff.
Clients at the corporate office with company leaders and technical staff, for LFT10
Langfeng metal metallic co.ltd
,LFT15
titanium carbonitride cermets bar
products, had a cordial conversation with technical exchanges, and LFT10, LFT15 carbonitride titanium cermets bar open edge technology products, the precautions were further explored.
Customer Accompanied company leadership and technical staff, visited the bar production workshop, to understand the production process, customers of the company production plant and product are given a high rating affirmed Changsha Lang Feng Metal Materials Co., Ltd. in the domestic high-speed machining tool leading manufacturers in the field of material position, the business of both supply and demand is being further negotiations underway.