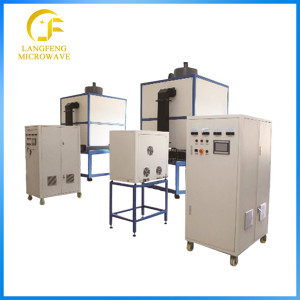 Microwave continuous flow catalytic treatment of dye wastewater
In recent years, as people's lives become increasingly close relationship with the dye and textile industry in the national economy increasingly important role, textile printing and dyeing industry has been rapid development, but high concentrations of wastewater while producing water also increased year by year. Since the composition of dye wastewater complex, high color, more refractory material, thus establishing an efficient, clean approach is particularly urgent.
Application of this technology microwave catalytic degradation of pollutants is still in the laboratory research stage, is a very new area of research with the development of the future, in which the use of a continuous flow microwave degradation of dye wastewater has not been reported.
For more information please link:www.industryequips.com, please contact:postmaster@industrialmicrowavefurnace.com