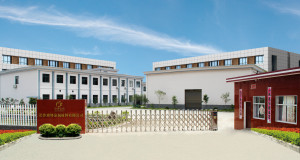 Langfeng metallic co ltd has always been adhering the mission"benefiting for all the enterprises", help customer development, help employees grow, and help more people in need, is our responsibility.A born shoulder the responsibility to oneself, to they parent's ,the family also to the country, people whpo have responsibility  in our group won the trust of others, have the opportunity to exercise himself.thus has the potential to be a successful and outstanding people. Especially in the modern workplace. Enterprises to each employee to work, and each has its own job responsibilities. To shoulder their responsibilities within the given time, complete work task seriously, this is every employee must have the professional quality. And, of course, the work is done well or not is the ability to question.
Compared with the responsibility and ability, enterprises pay more attention to the staff's sense of responsibility. A disability but strong sense of responsibility of employees, will effort to complete each work seriously, even if the work outside of their own job responsibilities, and no matter when and where he will do the same. Even he done bad, it doesn't matter, is ability can be cultivated, as long as the efforts he became a good man sooner or later. For a strong ability, however, a lack of sense of responsibility, don't know when, he will be the important work in should run time lost, it will cause significant losses to the enterprise. If always correct, and I do not know even if ability strong again, also won't get the trust of the boss, some important work will miss him, so there is no doubt that he will not get a good development.
Thus, a person without the sense of responsibility, whether to yourself or to the enterprise is extremely unfavorable. So, changsha Langfeng  metallic materials co., LTD pursues the responsibility is more important than ability, responsibility is limited, infinite responsibility management concept. Both recruitment and selection processes for enterprise employees in this as a foundation, let the responsible person into the enterprise, to cultivate a sense of responsibility of employees, to have the ability and sense of responsibility of staff entrusts with an important task. Whenever possible, post peak metal always think: help people in need, is our responsibility, post peak metal every year in poor areas in hunan, chairman of xiangxi yongshun, field with the help of the difficult areas of their children to school; In addition, the metal board chairman Mr Liu Zhaohui peak, on May 4, 2015, founded the datong public welfare association, often help some children, some of the students, but also to help more people in need of help!
Stay tuned for detailed product information company official website: http://www.langfengmetallic.com/