Installation of carbide compression molding press machine1-2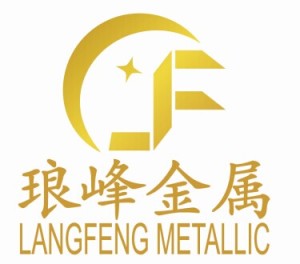 1-11, Take unloading tank and connections: Because all storage units to be placed next to the pit of the press, it stood for separate delivery. Eyebolt should be inserted in Lifting hole in the floor. Separated with a rope, so as not to damage the particular elements of the press. Then proceed to connecting lines and electrical connectors between the press and the fuel tank.
1-12, Installation Hopper: After the press put up, the hopper mounted on top of the press, the activity on the hose connected to the feeder, feed shut-off valve should be inserted.
1-13, Oil vertical slider: Hydraulic slide cylinders are shipped separately, therefore, have mounted on the press. Shall provide hydraulic hoses and electrical connectors.(cermet rods)
1-14, Electrical requirements for Chinese users to reference)Press the electrical circuit is based on a three-phase, 380 V, 50 Hz required to connect, easy electrical maintenance. Users should install a common line, so as to protect the ground. Electrical maintenance electrical wire connectors located at the top left of the control panel of the press. Although the manufacturers to provide a fuse or circuit breaker off (in line with the requirements of the US industry standard adjustable overload protection). But still requires the user to press the line before connecting Alpha install an auxiliary fuse cutter.
500 tons Presses – consumes about 40KW Electrical control panel: a, fuse cutter – (3) 80 amps maximum voltage of 600 volts fuse. b, 25 ampere breaker with adjustable moment a 75-210 amp capacity for controlling motor oil breaker. c,we can provide tile cutter wheel,glass cutter wheel,high speed twist drill.
Motor:(1), the main motor horsepower –40, 1000 rev / min, 50 Hz, 880 volts, 47 amperes.(2), the control of oil – 7.5 hp motor, 1500 rev / min, 50 Hz, 380 volts, 21 amperes.
40 tons press – power consumption of about 15KWElectrical control panel:50 amps current breaker, adjustable instantaneous trip range: 160-330 amps.
Motor:15 hp, 1000 rev / min, 50 Hz, 380 volts, 24 amperes.

1-15, Electronic timers and relays insert:Electronic timers are individually packaged, firmly fixed in the electrical disc presses on the left. Before the test, remove the timer and relay packaging, as required electrical plate inserted into the press.
1-16, Hydraulic requirements:Filters and coarse filters:Each press shipped are equipped with a hydraulic system with coarse filter cartridge filter elements. Commissioning and first use of the boot 10 micron filter installed at the factory will be to control the oil in the system.
Hydraulic oil requirements:Should be used at 100 ° F for 300S · &mu · S quality oil. Here are some press by Alpha Company tested and approved to be satisfied with the oil.
BPEnergo1 HL-C68BPEnergo1 HL-68CITGOPace1naker VG-68CITGOPacemaker XP-68EXXON Teressti168EXXON Nuto H-68GULF Harmong 68MOBIL DTE 68SHELL TELLUS 68
Refueling:When filling the reservoir with oil to the oil filter. There are quite a number of cover to use a heat exchanger, and then do a bubble test site (about 80 lbs / 2) to check the switch leaks appear. If the tests did not find any problems, give the tank filling oil, when the oil pressure gauge indicates to " High" (high) scale, then stop filling oil. When the press test level may drop below the " High" (high) scale, no longer filling oil. After the press work repeatedly, check the tank again. At this time, if desired oil, then refueling.
Hydraulic oil testing:Due to the possible presence of metal particles, water or low PH value factor hydraulic oil, hydraulic oil must be regularly tested, any laboratory test industrial oils can be cooling water requirements.
Cooling water heat exchanger used (already immersed in the tank) through a " 1/2″ pipe flow into the exchanger, the heat exchanger before hanging up, according to the requirements of hydraulic oil to do an on-site bubble test (approximately 80 lbs / 2). Recommend connecting piping water and install a switch as a safety valve carrier prevention device. The throttle valve is mounted on the input water pipe. Usually when the throttle is closed, only when the oil reaches the predetermined operating temperature 110 ° F (about 37.8 ℃ – Annotation), the throttle valve to open. This ensures that save a lot of cooling water. In order to make the back pressure heat exchanger reaches a minimum, Alpha Company vertical vent pipe should never advocated as short as possible.
1-17, Lubrication requirements:Upper platen and mold station with tank, easy to press the slider track lubrication framework.Alpha slider track lubricants are recommended:No. 2 CITCO– right slider
Press tonnage Fuel tank capacity / gallon Press Weight (lbs) (Including tank)
40          80               7,500
60          80               8,000
80         120              9,500
125      125              18,500
Langfeng metallic material Ltd undertake the mission" denefiting all under the heaven" ,creating value for customers,help employees grow and help more people progress and development is our firm goal.We specialize in military new materials of rocket systems , coating materials, carbide, cermet cutting tools and development of raw materials, high speed steel twist drill.production and sales.Companies advocating green ideas, energy efficiency is the direction of the company, according to the needs of the company's strategic development, the establishment of an industrial microwave division which is responsible for product development,and production sales.
Stay tuned for detailed product information company official website: http: //www.langfengmetallic.cn