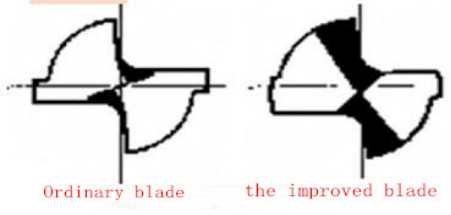 1: Feature:
1.1 chisel thick
1) is not sharp, chip free, easy eccentric, fast wear
2) The guide is good, easy to control the aperture
3) For brass, suitable for processing copper, if copper processing, the workpiece easily burned, working part of the drill hole easily broken in the workpiece.
1.2 chisel thin(high speed steel taper shank twist drill bit)
1) chip, and easy rip, the guide is not good.
2) easy to control aperture
3) suitable for copper
2.2. The repaired methods of carbide drill the chisel edge grinding :
1) the big front angle 140 째 before increasing cutting angle, change the drilling force, reduce the cutting force, make the process more smoothly.
2) the chisel edge of drill bit part was improved, using R type edge transition, on the basis of R type blade increases the chisel edge rake angle, linger-sometimes constantly drilling before the first cut the part positioning, implements the selfcentering, cancel the center drill process, meet the requirements of the position degrees, and the diameter of edge cutting edge processing, formed to protect the blade, bit in the drill is not easy to cause the collapse edge, greatly improve the service life of drill bit.
Stay tuned for detailed product information company official website: http://www.langfengmetallic.com/