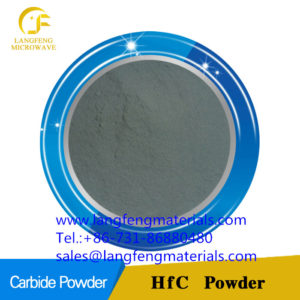 Hafnium carbide powder is a kind of a black odorless powder. Density :12.7g/cm3, melting point : 3890°C…etc. CAS No.12069-85-1, UN No.3178. HfC powder has the properties of high toughness, high melting point, high strength and corrosion resistance, high-temperature resistance . Carbide hafnium powder has a highly efficient absorption of visible light, infrared reflector, heat storage and other characteristics.
For more information please link:www.langfengmaterials.com,please contact us as following:
Skype:cslfjoselyn
Wechat: 563302383@qq.com
Tel: +86-731-86880480http://www.langfengmaterials.com/product/product1045.html
Fax: +86-731-86880490
Sales department: sales@langfengmaterials.com
Add: No.98 Tianxiong Road, Furong Area,Changsha,Hunan province,China.